Literacy
Knockavoe offers a Literacy rich learning environment because we believe providing opportunities for the development of Literacy skills and Communication is paramount to empowering our pupils. Knockavoe uses Count, Read: Succeeds definition of Literacy as the foundation of its teaching:
'The ability to read and use written information and to write appropriately and legibly, taking account of different purposes, contexts, conventions and audiences' (Para 1.7).
Daily exchanges, Planning, Teaching, Assessing, Reporting and Wall Displays are all used to promote Literacy but placed at the centre of these are the needs of our pupils. Literacy provision at Knockavoe is child centred, as individual pupil targets are set, monitored, evaluated and success is celebrated by the whole school community. Pupils are taught according to their ability and not their Key Stage. This ensures our Literacy provision helps all our pupils regardless of their age, ability or interest to progress and to reach for a brighter future.
Knockavoe School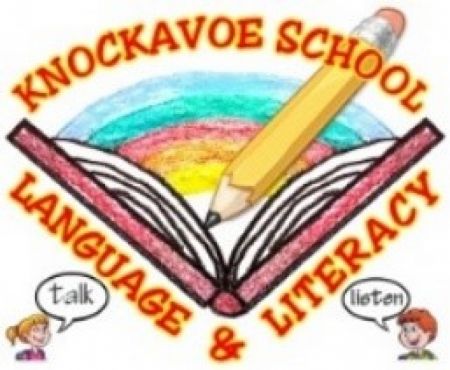 Language & Literacy Newsletter
Useful links

School Radio

Summer Reading
Knockavoe School 10 Melmount Gardens, Strabane BT82 9EB | Phone:028 7188 3319

WEBSITE BY: SCHOOLWEBDESIGN.NET | Login